WHERE DO MY CLOTHES END UP?
REUSE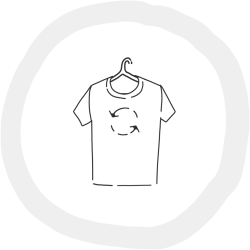 Did you know that 70% of the global population are second hand clothing users?
That's over 5 billion people. Quite a big crowd, right?
They need your clothing much more than landfill does.

RECYCLING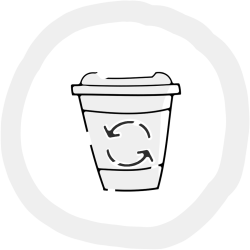 Did you know that damaged textiles can be used by other sectors for industry purposes?
Don't throw your unwanted damaged garments away.
We can give them not only a second but a third or fourth life.
How cool is that?

MOVING CLOSER TOWARD CIRCULAR FASHION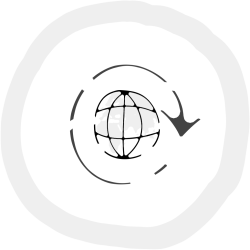 Have you ever heard of Circular Fashion?
It is an innovative concept in which fashion products and business models are design to keep the resources away from becoming waste.
Diverting goods from landfills is the very first step towards creating a circular fashion economy
By using reGAIN APP we move further towards a more sustainable and circular future.
By downloading and using reGAIN App you are helping fashion to become circular.
And circular is the only way to go. Thank you.
WANT TO KNOW HOW MUCH YOU CAN SAVE?
SIGN UP TODAY!
Many people are curious to know where their old clothes end up. When we recycle clothes, most of them will be reused, as clothes. Most of the world isn't as well off as us, here in Europe and a good percentage of the population wear second-hand clothes. The rest will be recycled. If clothes are no longer wearable, they will be made into something else. For example, the stuffing in your mattress and favourite armchair could well be made from recycled clothing. Even the seats in your car. Clothes are also reborn as cleaning cloths and industrial blankets. The only time clothes won't get used again is if you throw them in the bin, so why do it? We recycle clothes because it is a sin to throw something away that can still be used. That is apart from the obvious harm it would do to the environment. If you stop to think about it, clothes can be used and recycled many times, as wearable and non-wearable items. The amount of clothing being recycled and processed is much to low, it is our duty to change that. At reGAIN, we recycle clothes for the benefit of people and the environment.