WHERE ARE MY CLOTHES ENDING UP?
REUSE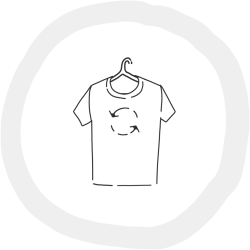 Most of the garments are in good condition and can be reused and re worn. Did you know that 70% of the Global Population are Second Hand Clothing Users? Yes 70 percent. Over 5 billion people. Quite a big crowd. Huh? They need your clothing much more than landfill does.
RECYCLING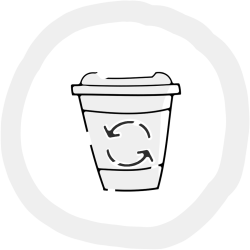 If the garments cannot be re worn they will come back to life in many other forms and industries – from cleaning cloths to mattress fillings, material insulation and automotive industry. Don't throw your unwanted garments. We can give them not only a second but a third or fourth life. How cool is that?
MOVING CLOSER TOWARD CIRCULAR FASHION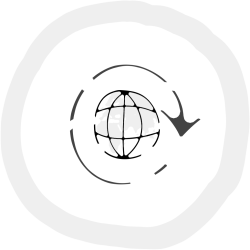 Diverting goods from landfill is the very first step towards Circular Fashion.
The current rate of collected post-consumer fashion goods is too low. Too many products, which could be re-worn or recycled, end up in the trash. Together, we can change that. We can make sure clothes are worn longer or made into new products preventing them from becoming waste.
By using reGAIN APP we move further towards a more sustainable and circular future. reGAIN's ultimate goal is a world in which clothes never become waste. A world in which clothes are worn until they can no longer be used and are ultimately made into new products. We work hard with number of innovative companies and institution to achieve it and close the loop.
By downloading and using reGAIN App you are helping fashion to become circular. Circular is the only way to go. Thank you.
WANT TO KNOW HOW MUCH YOU CAN SAVE?
SIGN UP TODAY!